The Day 1st
It is blessed with the weather, and it is an arena of best condition and a final scene will be greeted as if it sewed the interval which summer of intense heat converges and a typhoon is generating mostly in a rapid climate change at this time.
2013 of the 2nd stage that PRBC is formed and will hit in 6th years start, and it is already the final game.
West Japan Championship was added as the 3rd game of a circuit, and showed a big spread this year.
Non Pro DV 1st Go Round
Caf King Jac and Takayuki Kobayashi which began to beat the wonderful high-score of 148 points were an impression with intense having shown sliding deep like a hock carries out a grand touch, and having gained +1.
And the group attached less than to the 2nd place is likely to serve as a slim margin with which three horses crowd among 2.5 points, and 2nd Go Round is likely to become a violent battle.
La Tigre Del Cielo N Hisako Ishiyama 139.0
Gold Flashy Bear N Akiko Masuda 138.0
Fifty Nifty Gold N Takao Okada 136.5
Open DV 1st Go Round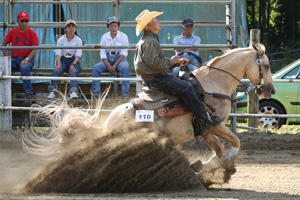 Eighty Six Classic which becomes a champion by 3rd WJC and plans two successive victories A spin and deep stop with speedy Kanjiro Tokita were at the top, gaining 219 points for a stop.
And the EWPC Congress champion's Shesa Reincarnation and Keiko Hakamada gained 217 points, and it attached to the 2nd place, and proved that the Congress championship was not a ruck.
And Chiquito Spark which carried out run-off by 3rd WJC, and became a reserve champion also regrettably Shiori Maehara (Canadian camp affiliation) continued with 216 points, and became a confused fight pattern in the high level.
The Day 2nd
Ancillary Class
AC Open DV is Primary Dunits. Shiori Maehara took out 141.5 points, although it was an entry of only one entry, and it announced more than possibility for expecting a future possibility.
AC Ltd Non Pro DV announced frantic showing, Masako Hayashi and A Hollywood Hustler which say that oneself is a queen of the ANSI rally sweating.
Ltd Non Pro DV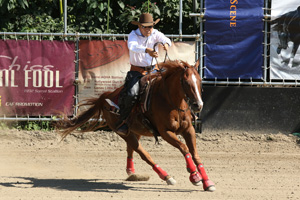 This class is Kyushu to the participating 2 player Fifty Nifty Gold. Takao Okada Dunits Pepper Doll While Madoka Suehiro matches in ability, Smart Son of 21 years old participates in the war from Hokkaido Tukimi Miyashita and this year.
Championship argument became a severe fight.
Moreover, Mr Okada has gained the nonprofessional's authorization with the acquisition prize next year, and already became the battle which has required the grand champion in how now as a result of the convention, and the challenge to Ltd NonPro DV not only becomes the last, but is under pressure very much.
however, brilliant -- eliminating and removing these pressures, Mr Okada and Fifty Nifty Gold gained the brilliant champion and the grand champion.
Moreover, the old impression was completely different showing, he is what gave priority to the combination of a horse and a rider, and it gave [ he ] beauty that it was the aspect which has run recklessly depending on an old view.
The Day Final
Non Pro DV 2nd Go Round

Caf King Jac and Takayuki Kobayashi gained 143 points, and took the post of the No.1 brilliant seat of Japan.
Although there was no sharpness like 1stGo Round, the characteristic of the stable mind and obedient nature was demonstrated, the high point was begun to beat, and the grand champion also gained simultaneously.
A reserve champion is Gold Flashy Bear. Akiko Masuda showed positive performance [ be / no big mistake ], and took the post of the seat.
Moreover, Fifty Nifty Gold This class also demonstrated the control shown by Ltd Non Pro DV, and Takao Okada shone with the 3rd place tough.
Open DV 2nd Go Round
The deep sliding stop of Caf King Jac which shone with the Non Pro DV champion is the figure which had not been caught so far, and, probably, there was revolutionary change.
Open DV was able to see that change notably and the performance of this class had control to the extent that which horse has not been seen very until now, and treading in of deep back leg the movement.
and having decorated the open crowning glory in 2013 -- Eighty Six Classic N Kanjiro Tokita and won successively following 3rd WJC.
Furthermore, Shesa Reincarnation and Keiko Hakamada shone with the reserve champion, and it achieved the results as a proof which learned the skill as a rider steadily.
Moreover, the point of ability had some by which it is completely engaged in a reining horse and activity of shallow Shiori Maehara of a day is also astonished.
Team Roping Header Dummy
Green DV
It is only, while a catching mistake can be conspicuous and cannot score. By 2nd challenge, Akiko Masuda was successful in catching and achieved the championship tough with participation in the war since 2010.
Despite the runner-up to the championship, Hisako Ishiyama was astonished by the wonderfulness of swing.
Although the person himself/herself has the paragraph which was not able to understand the merit yet, if catching was successful, her it is certain to have won.
Do you certainly come and will not surely achieve results in a season?
Non Pro DV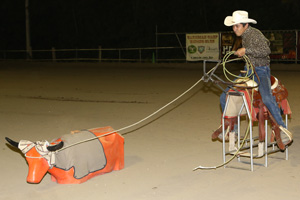 Because it was used only after a new dummy horse (MW Horse) was completed, since breaking was not enough, there is some sense of incongruity, and each player was not able to do swing as usual.
In it, Tohma Tokita carried out swing as usual despite the shortage of practice, and won.
Masami Ishiyama of the worried point is the point that the swing at the time of standing was good by leaps and bounds, Although there is collapse of the form when a riding posture is taken, since it is also a question of time that a difference is lost to standing and riding, he will come and activity of a season will surely be promised.
What should be mentioned especially was attained in the convention now.
It is that Dam was born 10 million yen.
The amount of a prize which the children gained as dam in Bear Paw Fifty exceeded 10 million yen.
By the first inspiring feat in Japan, there are Whiz In Fifty-Fifty Nifty Gold-Bear Gold Flash-GoldFlashy Bear etc., and I hear that the acquisition prize of these horses hit the mark to children.
Boggies Flashy Jac is a sire and Bear Paw Fifty is the horse which shone with the reserve champion by NRHA Futurity.
Moreover, in this horse itself, the amount of prize acquisition in the United States is over $300.000.
An owner is Masayoshi Fukui and is an owner of no name ranch.